Helpful Link

Top Sallers

Inquire


Mao Ping Industrial Co,. limited
liao maoping
Tel: +86 (755)88847072
Fax: +86(755)61104122
E-mail:liaomaoping@hotmail.com
whatsapp:l+86 13824307586


Home > Information
Information

| | |
| --- | --- |
| Product Name | colorful stainless steel gazing ball |
| Size | Diameter 25mm-3000mm,or make any size as request |
| Material | 201/304/316 stainless steel |
| Thickness | 0.6mm-6mm or customize size as request |
| Color | Blue,red ,gold,natural color, can customized any color you want |
| Delivery | 15-35 days after deposite |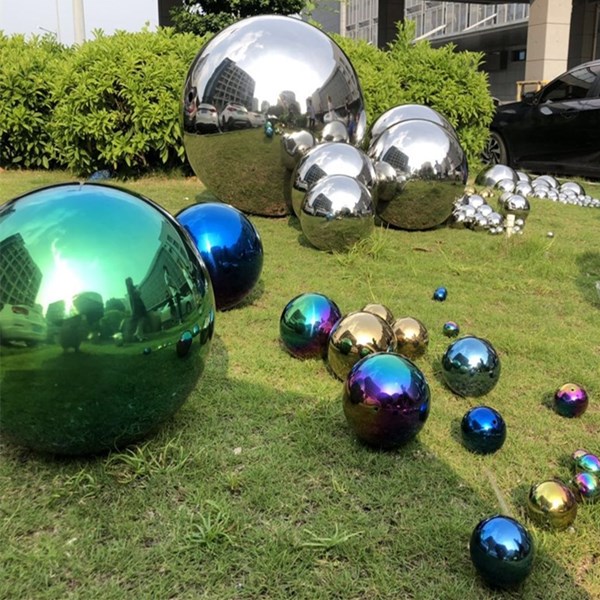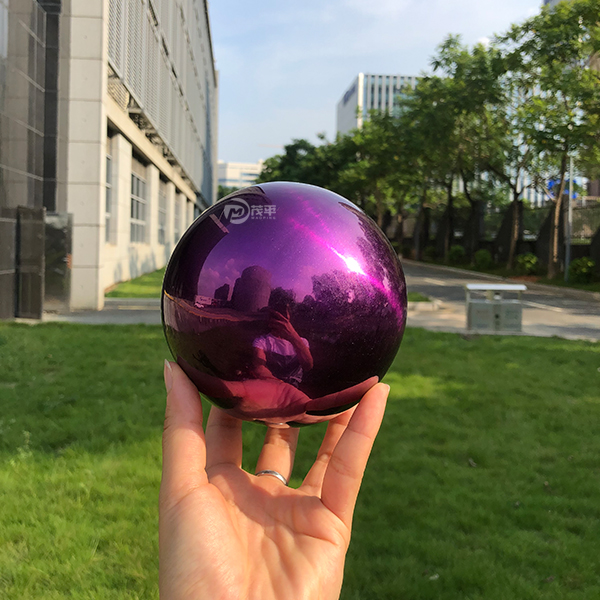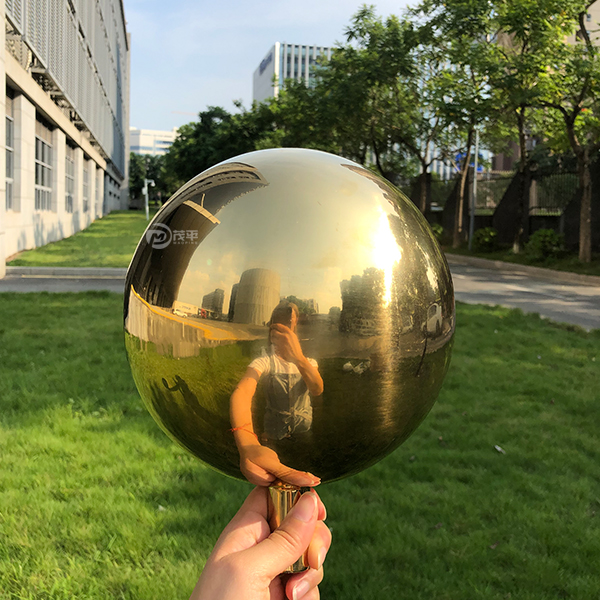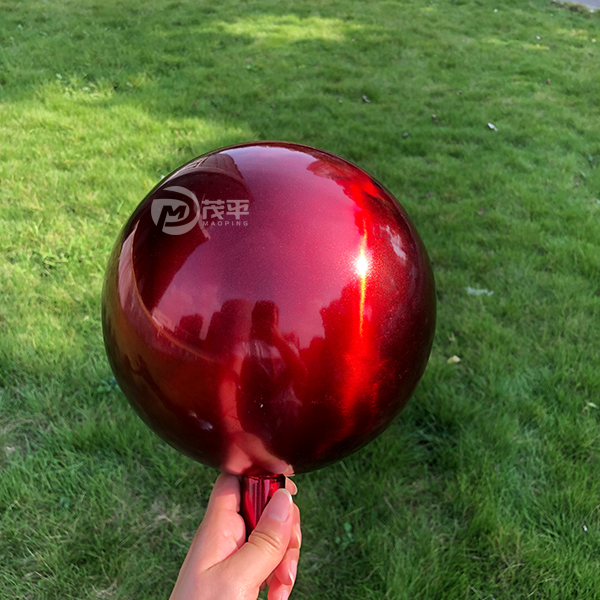 Shipping Method:
By Express—Door to Door
For small orders or samples, air express couriers are adopted. The choice of courier will vary from country to country. DHL, UPS, FedEx, Aramex are available for most countries, while China EMS is only available for certain countries. Delivery time is usually around 3-8 days by DHL, UPS, FedEx, Aeamex and 7-15days by EMS.
Air Shipment—Door to Airport
For medium and urgent orders, bulk air shipping is available. You can have your forwarder to help you collect the goods at your airport. The price caused by air shipment is much better than by express and the delivery time is usually around 4 days to your local airport.
By Sea—Warehouse to Seaport
For large order, we recommend sea shipping. Although it takes longer time usually 15-35 days to your local customs, it is the most economical way to reduce shipping cost.
Product Description:
These Colored Stainless Steel Gazing Balls are best for your home and it can create a magnificent focal point in your garden. Ideal for indoor and outdoor decoration, these multiple colored steel gazing balls can be placed on the ground, hanging on the ceiling, in rock gardens or between tall grasses. It is great as a gift. Ideal for gardening enthusiasts, or as housewarming presents. Colored steel balls like these were believed to bring prosperity, luck and abundant growth in gardens. Bring them inside to add light and reflections in your space. Cluster them together to form ultra-chic bowl fillers for modern luxurious interiors,Christmas steel baublesand table decoration. Atop mantles or armoires, they add gracefully elegant contemporary flare.

201/304/316 Material Brief:
Hollow balls with material of #201 #304 #306 are able to get a remarkable weigth saving and keep the properties of the correspondent solid balls (mechanical properties, corrosion resistance, magnetism). The low density value allows balls to float.
In short, type 201 Stainless Steel Hollow Spheres are more cheaper but is not as effective at preventing corrosion. If you are looking for more durability at a lower cost for your project and are not worried about exposure to corrosive elements, 201 Stainless Steel Large Ball is a great option for you. 304 Stainless Steel Ball with its higher nickel content is more common in the industry, but it requires more cost due to the rising cost of nickel which makes this type of stainless steel spheres less susceptible to corrosion. While 201 Stainless Steel Hollow Sphere has the lowest resistance to corrosion, and type 304 Metal Ball is more resistant, type 316 Stainless Steel Gazing Ball has the most.
316 Stainless Steel Hollow Ball is ideal for situations with more saline and chloride exposure. Therefore, Maoping Co., Ltd. recommend to choose metal sphere with 316 stainless steel if your project requires one with high resistance to corrosion.
We use Vacuum metalizing the golden transparent color on stainless steel gazing ball. Firstly. we'll drilled a hole or weld inside a nut to fix the them on the tool fixtures.then make the reflective base coat on the Vacuum Metalizing machine.after base coating we'll implement a UV tinted topcoat is applied to enhance, moisture, abrasion, and chemical resistance for our stainless steel gazing balls.We offer many different topcoats for different transparent colors.